TRIMMING
Trimming of the castings is carried out on Hydro-Pneumatic Presses as well as conventional presses. Special purpose presses with bottom cylinders for ejection have also been custom built for our special needs. All the presses are equipped with safety devices like, 2 Hand operation switches and some have light curtains installed for added safety. Compressed air lines are provided via foot switches for blow off of trimmed shavings and chips.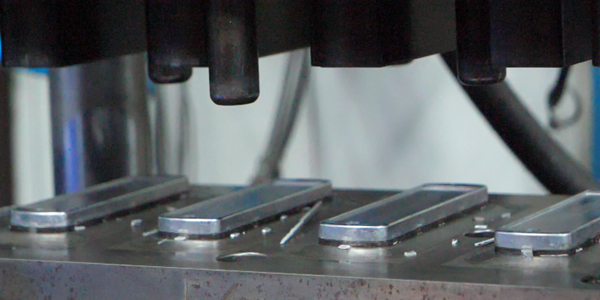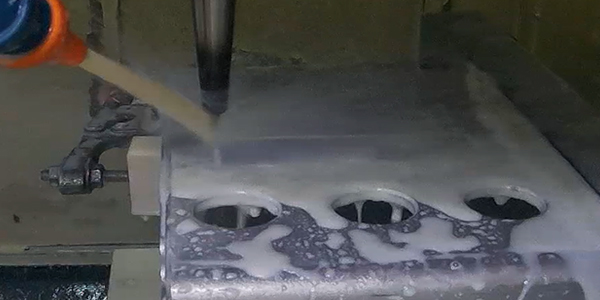 MACHINING
We undertake all types of machining including, drilling , tapping ( roll/form or cutting), reaming, burnishing, special purpose diamond turning, thread chasing, taper drilling or groove cutting operations. Any shape and size of cut out or post machining can be achieved in our Machining Section.
Machining is undertaken on either CNC machines, SPM's, conventional machines or high precision machines like Schaublin & Metxger Lathes.
VIBROFINISHING
We use high quality vibrofinishing and drying equipment from Ceramed-Walter Throwal as well as fully automated equipment from Acton Finishing (UK) . Various grades of deburring and polishing media in ceramic or plastic and non toxic compounds are used by us to achieve truly amazing surface finishes on various components. All the equipments are timer controlled for automated and precise operations.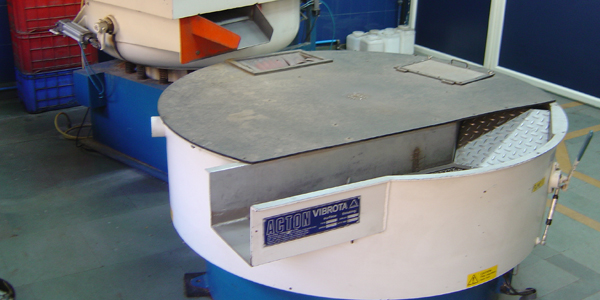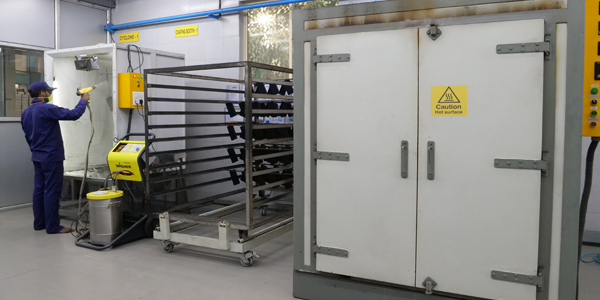 POWDER AND COATING
Demo Caster Has state of the art powder coating plant which uses German, Wagner equipment (PLC Controlled Spray Guns), others and Ovens, Arguably the best Equipment in the world, along with a specially signed fully automatic Pre Treatment Plant the a Unique 9 tank Process. this helps to achieve truly some of the best and most durable powder coated finishes in the industry.the also have a complete laboratory and exhaustive test facility to test and check the powder coated parts as per ASTM Standards.
OTHER SURFACE TREATMENT
A full range of surface treatments and plating options are available with us ranging from Golden Zinc passivation, to zinc plating, nickel chrome plating, Nickle Satin platin, CMD/KTL E-coating, anodizing or painting or any other type of surface treatment required by the customer.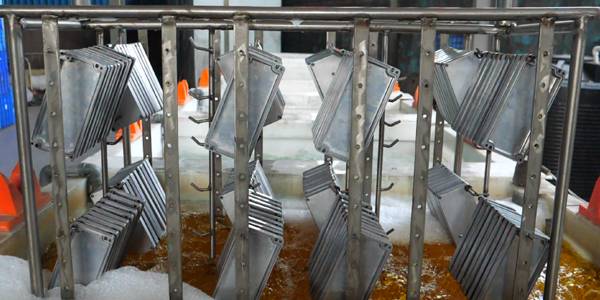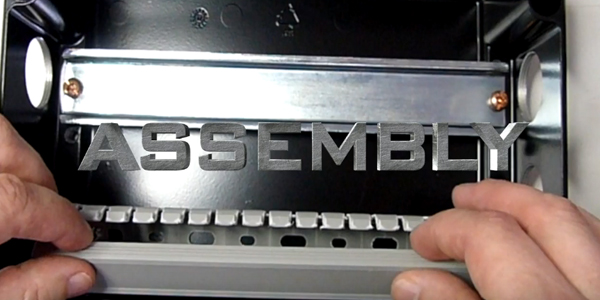 ASSEMBLY AND TESTING
We also undertake special assemblies for our customers. If they also require any special type of testing to be carried out on the parts, for example mechanical stress testing or RA value testing for the surface, we can get the same carried out at our end.